C & D Jarnagin Company
---
We provide the finest quality, most authentic wares you can buy.
Our Workshops produce a full complement of Military Uniforms and Equipment,
as well as Men's Civilian Clothing.
---
19th Century Women's Clothing
---
Due to the variety of patterns and types of material it is very hard to include an accurate price and description of the items available. For information and price please contact Carolyn Jarnagin by phone at 662-287-2579, or email cmjarnagin@bellsouth.net.
---
Here are some photos of Woman's items we have produced.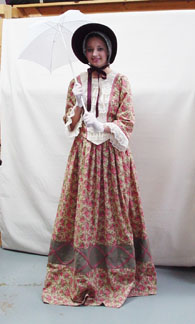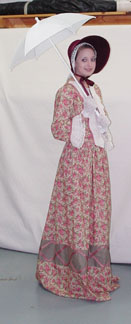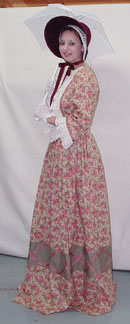 For other items for women we carry please follow this link
---
We offer other catalogs:
On line French & Indian,
Revolutionary Period & War of 1812
To place an order ... Click Here!

*Check on the Status of your order HERE.
Phone (662) 287-4977 * Fax (662) 287-6033
UPS: 518 Wick Street, Corinth, MS 38834
Happy Reenacting!

©1997- 2014 All Rights Reserved and Owned by C&D Jarnagin Co., Inc.