CIVIL WAR LINKS
Click on picture to go to the Company Military Historian website.
All bad links have been removed as of 07/24/14 If you would like your reenactment add please send the link to us by e-mail.
Links sometimes get pirated and if you click on one and it redirects you an in-appropriate site please let us know
Confederate Saddles This is Ken Knopp's pages with great pictures and information

Welcome to the Home Of The American Civil War Historical Re-enactment Society Canadain Site
---
Civil War Artwork
Don Troiani artwork One of the oldest and best known Civil War and Earlier periods artist
---

*

Reenactor Units...

1st Confederate Division


1st Maine Cavalry


1st Michigan Light Artillery


1st Tennessee Infantry, Co. D


2nd South Carolina String Band


2nd U.S. Cavalry, Company A


3rd Maine Regiment


3rd Georgia Infantry


4th Michigan Infantry


5th Michigan Regimental Band

9th Texas Infantry

10th Louisiana Infantry Company C


11th Mississippi Infantry, Co. G


19thAlabama


20thMaine Volunteer Infantry


28th Georgia Infantry, Co. G / 123rd NY, Co. D


28th Mass Infantry


37thIllinois Infantry


41st Virginia Infantry, 2 company E


48thOhio Infantry


51st Tennessee Infantry... a Memphis, TN based group
---

*

Sutlers & the Like...

Paulson Brothers Ordnance Corp. If has to do with a cannon they have or know about it!

Beaver Buckets From the pictures on the web site some nice looking buckets and canteens


Bent's Crackers: Get authentic hard tack and Crackers... I've tried them and they are great!


Border States Leather Saddles and Tack

Carrico's Leather Saddles and Tack


The "Civil War" Music Store


The "Civil War" Press-- Clip art and fonts.


James River Publications - Books, etc.


McFarland & Company, Inc., Publishers -- A great place to get Civil War literature!


The Olde Towne Brass --Period Music


Shiloh Guides


TentSmiths - tents from all eras!
---

*

Relic Dealers

Arsenal Artifacts

Campsite Artifacts

Carolina Collectors Civil War Relics

College Hill Relics

CORINTH CIVIL WAR RELICS

Middle Tennessee Relics
Shiloh's "Civil War" Relics Online: A great place to pick up original stuff and a good person to deal with.

Sharpsburg Arsenal

Stones River Trading Co.

The Historical Shop

The Civil War Connection

Virginia Relics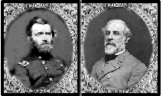 ---
We offer other catalogs:
On line French & Indian,
Revolutionary Period & War of 1812
To place an order ...Click Here!

*Check on the Status of your order HERE.
Phone (662) 287-4977 * Fax (662) 287-6033
Mail or UPS: 518 Wick Street, Corinth, MS 38834

©1997-2014 All Rights Reserved and Owned by C&D Jarnagin Co., Inc.