C & D Jarnagin Company
---
We provide the finest quality, most authentic wares you can buy.
Our Workshops produce a full complement of Military Uniforms and Equipment,
as well as Men's Civilian Clothing.
---
How to put on a cartridge box plate
---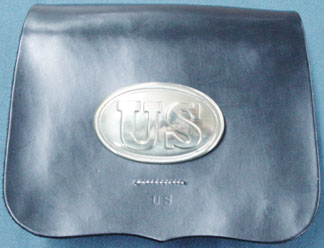 Center the plate on box and about 1/2" above the tab stitch.
Please note this distance may vary depending on the pattern of the box.
You can follow this link to look at placement on the pattern of 1839 boxes.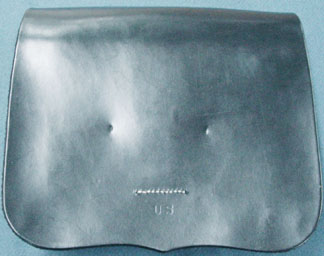 Press down on the plate until it make indentations in the box.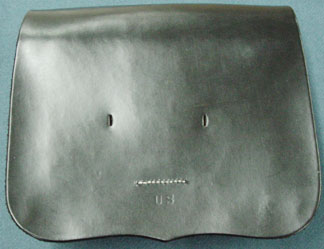 Open the box first and put a piece of wood under the flap. I use a flat head screwdriver to make these hole. Hit the screwdriver until it has punched through the flap.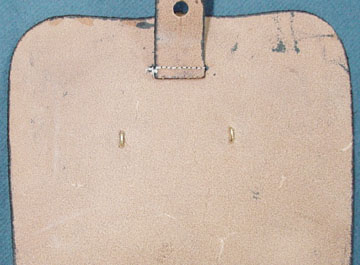 Push the loops of the plate through the slits in the flap.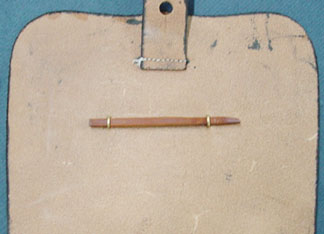 Cut a leather key to hold in the plate.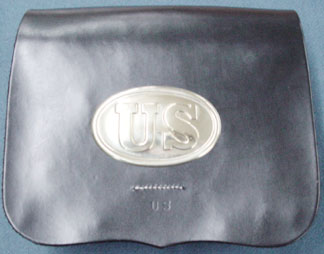 This is what it should look like when finished.
---
If you have any question or comments please contact us.

---
Order by phone or email!

To place an order ...Click Here!

*Check on the Status of your order HERE.
---
Phone (662) 287-4977 * Fax (662) 287-6033

Phone (662) 287-4977 * Fax (662) 287-6033
Mail --or -- UPS: 518 Wick Street, Corinth, MS 38834
---
Happy Reenacting!

©1997 - 2014 All Rights Reserved and Owned by C&D Jarnagin Co., Inc.