C & D Jarnagin Company

---
Original Frock Coat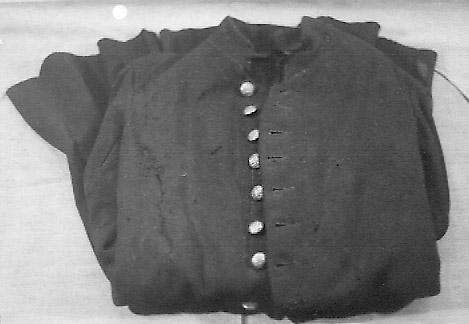 Federal Enlisted Infantry Frock Coat
---
This is coat has seen heavy use, and contains a makers mark in the sleeve but the mark is illegible. This coat is piped per regulations. The cuff is a functional with two buttons. Note there is a line of piping going up the split of the cuff. Only the front breast is lined to the waist with a brown polished cotton. One note this area is also padded. Two brown polished cotton pockets are located in the back pleats of the skirt.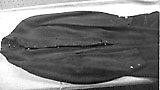 *Click on any of the above photos for a closeup...
---
Thanks for visiting C&D Jarnagin Company

Phone (662) 287-4977 * Fax (662) 287-6033

Drop us an email
©1997-2011 All Rights Reserved and Owned by C&D Jarnagin Co., Inc.