To see Catalog Pages click on tabs above
---
As of January 1, 2014 there will be a price increase on leather items. The increase is due to a price raise from Hermann Oak Leather Co. (Tannery) due to rising demand on raw hide which is causing prices to rise plus a few other tannery costs. We still believe there is no better leather than Hermann Oak and we will still continue to use their leather but we cannot offset the costs any longer. Prices have not been changed on the webpage yet but all new orders will reflect the new prices. I will try to update the prices on the webpage as quickly as I can.

Thank You for your business
Jarnagin Co.
---
C & D Jarnagin Co Inc.
518 Wick St. Corinth, MS 38834
Phone:662-287-4977
Fax:662-287-6033
Drop us an e-mail ... We value your comments!
---
For older broswers please use this link
---
Provider of Fine Wares from 1750 through 1865
Our Uniforms, Leather Accoutrements, Footwear and Tinware are made right here in our shops in Corinth, MS, by a small staff of American craftspeople.
We provide the finest quality, most authentic wares you can buy.
Our Workshops produce a full complement of Military Uniforms and Equipment, as well as Men's Civilian Clothing.
---
Order Form and Size Card are now online!
Fill these out and fax, mail, or Convert to a PDF and e-mail.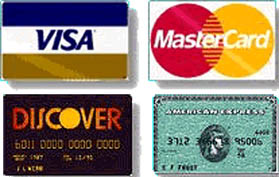 Phone (662) 287-4977 * Fax (662) 287-6033
Mail or UPS: 103 Franklin St.
Corinth, MS 38834
Drop us an e-mail ... We value your comments!
---
Support Our Troops
Our prayers remain with the troops and their families.Give and support the USO for our troops abroad.
---
Company of Military Historians
Happy Reenacting!