C & D Jarnagin Company
---
We provide the finest quality, most authentic wares you can buy.
Our Workshops produce a full complement of Military Uniforms and Equipment,
as well as Men's Civilian Clothing.
---
How to put on a musket Sling
---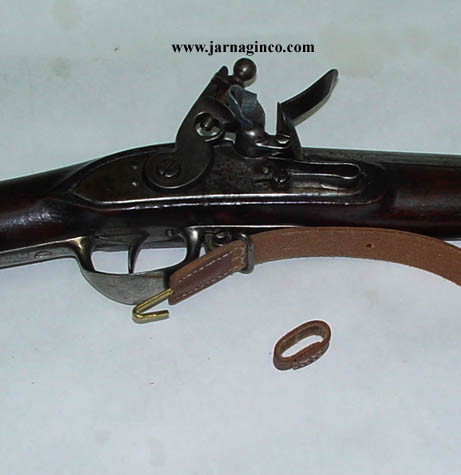 The first thing to do is to remove the loose loop on the sling.
Then pass the hook through the lower sling loop from muzzle to butt, with the pins toward the gun.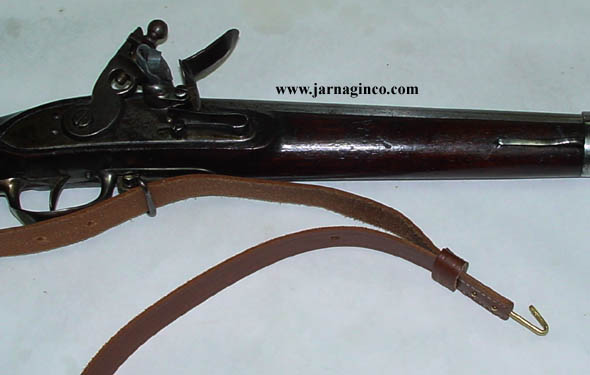 Pass the hook end through the loop attached to the sling as shown in picture.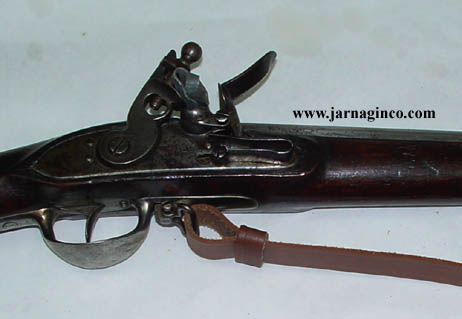 Slide the loop toward the lower swivel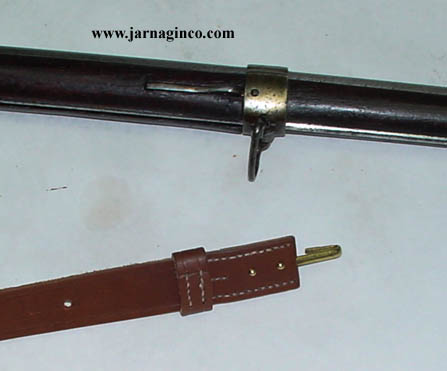 Place the loose loop back on the sling and slide it towards the lower swivel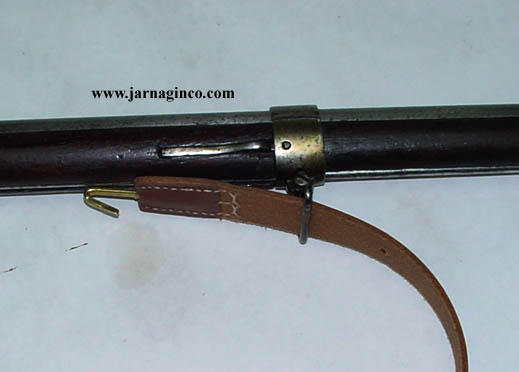 Pass the hook end through the upper swivel from muzzle to butt, with the pins toward the ramrod.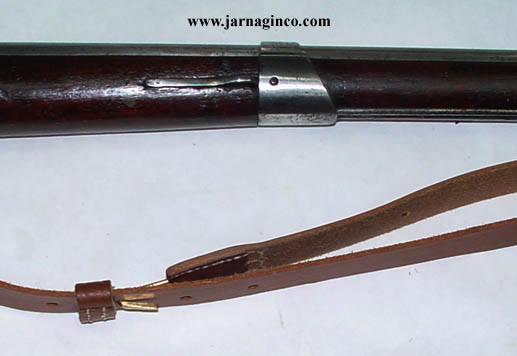 Place the hook in a hole.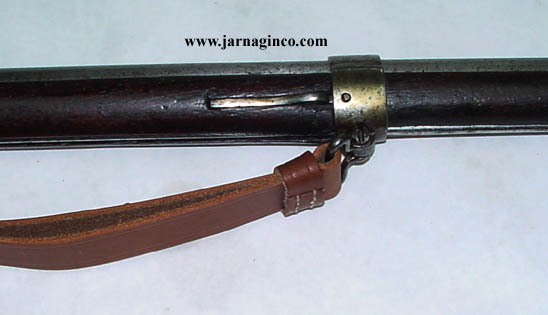 Slide the free loop up to the upper swivel.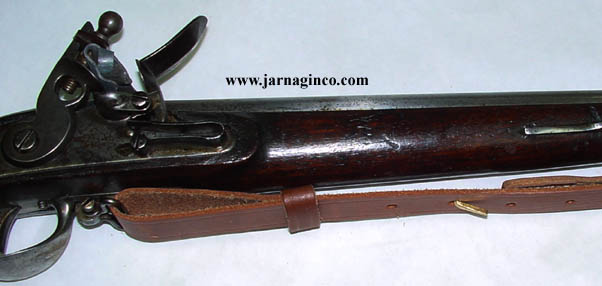 To tighten the sling tight to the gun slide the lower loop up until the sling is tight.

When done the sling should look like this.

Drop us an email

We offer other catalogs:
On line French & Indian,
Revolutionary Period & War of 1812
To place an order ...Click Here!

*Check on the Status of your order HERE.
Phone (662) 287-4977 * Fax (662) 287-6033
Mail or UPS: 518 Wick, Corinth, MS 38834

©1997-2011 All Rights Reserved and Owned by C&D Jarnagin Co., Inc.