Civil War-How to put on a waist belt buckle
C & D Jarnagin Company
---
We provide the finest quality, most authentic wares you can buy.
Our Workshops produce a full complement of Military Uniforms and Equipment,
as well as Men's Civilian Clothing.
---
How to put on a belt buckle
---

First wrap the belt around your waist. Mark the belt where the excess crosses the sizing hole.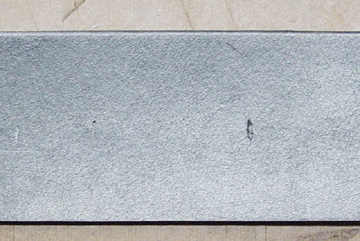 Mark from where the belt crossed the sizing hole.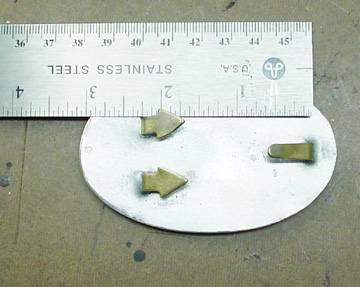 Measure distance on buckle between the single hook and the arrows.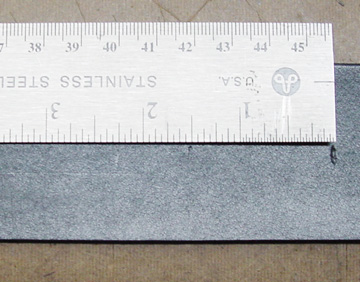 Mark back the distance from sizing mark toward the clip or loop. This is where the arrows or feet holes will need to be located.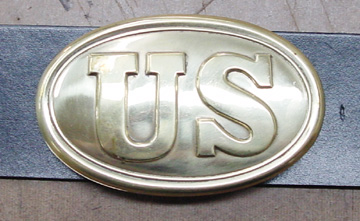 Center the plate on belt with the arrows or feet over the mark made above.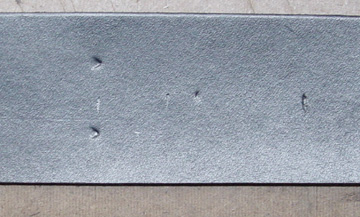 Picture showing the imprint made by pressing down on the buckle.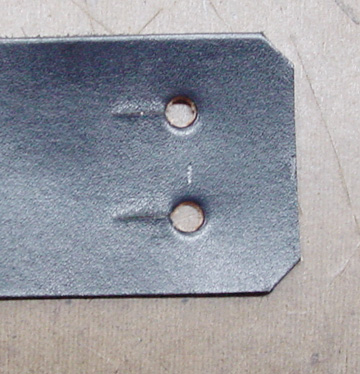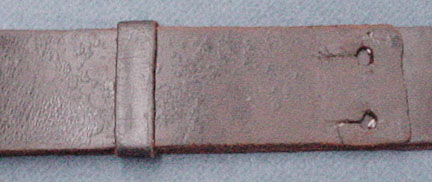 Punch or drill two holes and make two half inch slits toward the clip or loop end on the belt. After this is done cut belt off 3/4" past the holes. I clip the corners of the belt to keep it from catching on things.
(The picture on the right show how it was originally done.)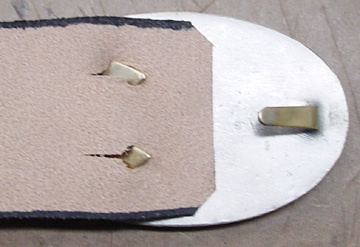 Work arrows or feet through the holes.
Flatten down the arrows. And you are done.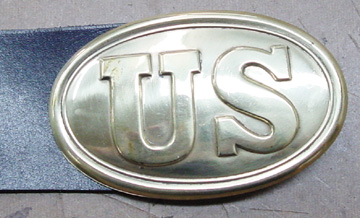 This is what it looks like when done.
To see how to put on a box plate please follow this link
To see how to put on a cartridge box sling please follow this link.
---
If you have any question or comments please contact us.

---
Order by phone or email!

To place an order ...Click Here!
---
Phone (662) 287-4977 * Fax (662) 287-6033
UPS:518 Wick
Corinth, MS 38834-1860
---
Happy Reenacting!

©1997 - 2011All Rights Reserved and Owned by C&D Jarnagin Co., Inc.